With October upon us all I can think about is Halloween. I don't know about you, but it is definitely one of my favorite times of the year. That being said, if you're wanting to buy a pre-made costume it can be rather frustrating as a plus sized woman, but they are out there. I haven't completely figured out what I'm going to be this year, I have some ideas, but I'm still searching. My daughter already picked out her costume, she's going to be a zombie homecoming queen. We've done a trial run for her costume, but for the actual night of it should look so much cooler since I've gotten some liquid latex and scab blood to do some creepy stuff with her skin.
Torrid
: Now the costumes that are being sold through Torrid are not by Torrid. Just one thing to keep in mind when it comes to sizing. Halloween costumes are notorious for running small, so always try to make a point to look at size charts if they are available. I got my day of the dead costume from Torrid last year and surprisingly it was actually pretty big and I could of easily sized down. This year Torrid is selling a lot of super hero skater dresses that can easily be made into a costume. My picks from Torrid are:
Yandy:
Yandy tends to have a lot of sexier/skimpier styled costumes that in some instances tend to verge on lingerie. Several years back I had purchased a sailor costume from them, it was cute, but it was incredibly short to where my butt showed even standing up and I HAD to wear pants under the costume (you've been warned lol). They do have cute ones though and if your into the sexier sorts, well check them out. Yandy says they go up to a 6x. Here's the break down when a search is narrowed to a 6x and 5x there are 26/27 costumes available, most of these are a corset type of costumes. If you filter by 4x the same costumes are available as with the 5x and 6x. However a 3x has 88 costumes available. Strangely if you choose the listing of 3x/4x there is a huge variety that opens up and it lists 168 (this is also not including all those corset type of costumes that were listed). If your smaller than those, the options are just that much more. My Yandy picks:
Halloween Costumes
This online retailer claims to have "the largest selection of costumes in the world", I wouldn't doubt that looking through their website. According to their website the sizing goes up to a 7x, however some of the costumes I clicked on listed an 8x even. I actually think this site has the best selection of costumes and the most extended sizing. One thing that's kind of cool though is they actually have a section to find your shape (I know a lot of woman that are offended by these, but some people find them helpful) and it goes on to recommend what would work best with your body shape; it even has a body shape quiz. They also give recommendation/tips on how to complete a look with the details such as wigs, jewelry, shoes etc. Another plus about this website is they have very specific charts on how to do proper measurements to find your size, so that's definitely a big plus. One of their best tips "
Your two best accessories are a smile and your confidence; nothing is more beautiful than happiness!"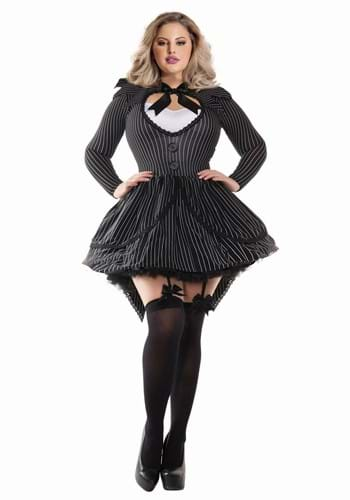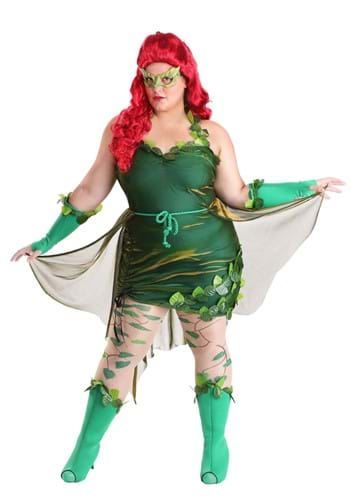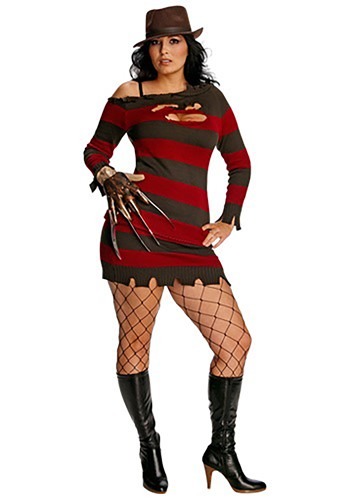 Candy Apple Costumes
I quickly glanced over this site. If you're a smaller fatty you'll probably have more luck. Costumes in the 3x and 4x range were limited. Even of the ones they showed, there were a lot that said not in stock or discontinued underneath. Example: it says there were 36, 4x costumes available, but when you go to view them, 6 were out of stock, one is marked as discontinued, and 3 items are actually just tie dyed tee shirts. I personally wasn't super impressed and think the options here are a little cruddy, but you never know, they might just have the costume YOU are looking for. One last thing I did notice that even some of the 3x sized costumes are marked 18-20 while some are marked 22-24 so pay attention! My picks:
Spirits Halloween
While I love Spirit's and am always super excited when they open up around here every September, Spirit's costume selection for a fat girl kind of sucks, especially if you're on the larger end, but they are a place to get costumes so I'll include them. The selection of plus sized costumes online is better than the in-store selection (trust me when I say this, I've gone to 3 Spirit's locations so far since they opened and the plus in-store is almost null and void). I have always got my daughter's costumes here, but then again she's not a plus sized woman either. A lot of the plus sized sizing here tends to be 1x or 2x with the occasional 3x/4x sizing unfortunately. My picks:
Costume Super Center
: This seems like a body positive site although their range isn't huge at all. They state "
Women are sometimes shy about their size, but they can really show off their curves with sexy outfits from XL to 4X. Try being
Betty Boop
for an evening, or dress as a French maid and carry a feather duster. Those short ruffled petticoats and fishnet stockings enhance a real woman's curve." Despite their lingo there just isn't much available. But again it is another place to search. They do have the day of the dead costumer I rocked last year, although I will say it was much longer on me that what they advertise.
Hips and Curves:
This is another website that tends to be sexier costumes, with all of them being corset based. They are SUPER cute. It looks like all the corsets go up to a 6x. They then sell other things like sleeves, panties, tulle skirts, jewelry, and various accessories. Hips and Curves is not cheap however, one corset alone can run you $55-80 based off a few that I looked at. While I love the look book, price wise they are out of my budget for a costume. Some of my favorite looks:
Party City
: Party City displays an alright amount of plus sized costumes. The selection isn't real large, but I did see a fair amount that I liked. One thing I noticed about their website is for the plus size costumes it doesn't always give you what size it's available in, only says "plus" like that shits a universal size or something and some of the costumes didn't give an area to order it. Weird. I don't if it's something that you just have to go to a store to get, or if it was a website issue. A few I clicked on would also say this product is not available at this time. There were some costumes that went up to 3x, but like I said there were many that just said plus. The jester and scarecrow costumes below are listed as "plus" size costumes. Just for reference I would never wear the scarecrow costume as is, I'd have to make it scary.
Walmart:
My local Walmart's selection of plus size is horrendous. I think I've only ever seen one 2x costume and it was damaged. 1x isn't difficult to find though. I thought maybe the online selection would be better, it's really not. All the costumes are listed as one size "plus" and basically say they fit 16-20, so this works for smaller plus, but your SOL if your bigger. There really isn't that many costumes listed either which I got to say kind of surprised me for Walmart.
Kmart:
I've never actually looked at the adult costumes at Kmart myself, but I decided to take a peek of what they have online. Most of Kmart's pieces seem to be 1x of 2x, but there are about 50 3x costumes. Kmart may be worthwhile to take a look at.
Plus Size Costume Shop
: This online retailer has a lot of costumes available ranging from 1x to a 7x. They are cute, and have a selection of Disney themes. They are not cheap costumes however. A few of the costumes I looked at ranged between $300-$500, so they are definitely on the pricey end. This is a retailer that sells on Ebay and Etsy, besides through their website.